FUNCTION
A STYLISH TAPE TOOL
It always starts with the search for the end – the end of the tape.
ZYP-ZYP has the solution: Thanks to its rocking function,
the end of the tape is easily found, unrolled and torn off.
This stylish high quality tool is easily fitted to the tape roll.
It can't get lost and makes tearing off easy.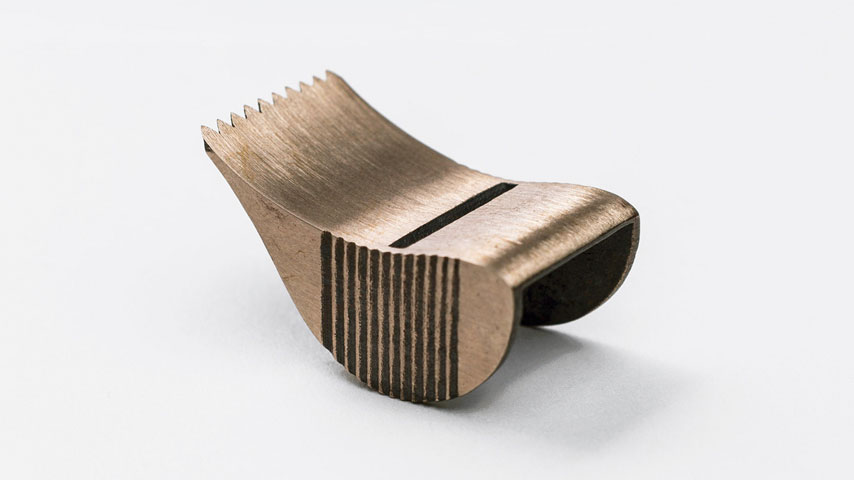 DETAILS
MANUFACTURING
Centrifugal casting,
finished by hand.
Made in Germany.
MATERIAL
Bronze
SIZE
25 mm x 14 mm x 14 mm
Suitable for 12 mm wide adhesive tapes.
Independent of the diameter of the tape roll.
WEIGHT
5 grams
IDEA AND DESIGN
Pascal Heiler
SCOPE OF DELIVERY
You get the ZYP-ZYP in a case including
a manual and a roll of adhesive tape.
Price 24 Euro
(apiece | including value-added tax | payment via PayPal)
NOT AVAILABLE ANY MORE!
PRODUCTION STOPPED!

ADDITIONAL FORWARDING EXPENSES
Germany
Certified mail | 5,10 Euro
Other countries
Certified mail | 6,20 Euro
Shipping with Deutsche Post.